Dead Possum Removal, Get Services At The Best Prices
Dead possum removal is a must for the safety of your home. Dead possums are often found in roof spaces, attics and wall cavities. They die due to exposure to the cold, attacked by predators or aging and their bodies decompose, emitting pungent odours that permeate through your house. A dead possum will also attract other pests such as rats and mice which can cause serious structural damage to your property. The best way to get rid of them is by professional dead possum removal services in Sydney which provides safe, efficient and environmentally friendly solutions for removing dead possums from your property.
Here at Humane Possum Removal Sydney, you can hire your Professional Possum Catchers at your convenience. We are 24/7 available for providing possum proofing services across the city as well as nearby areas.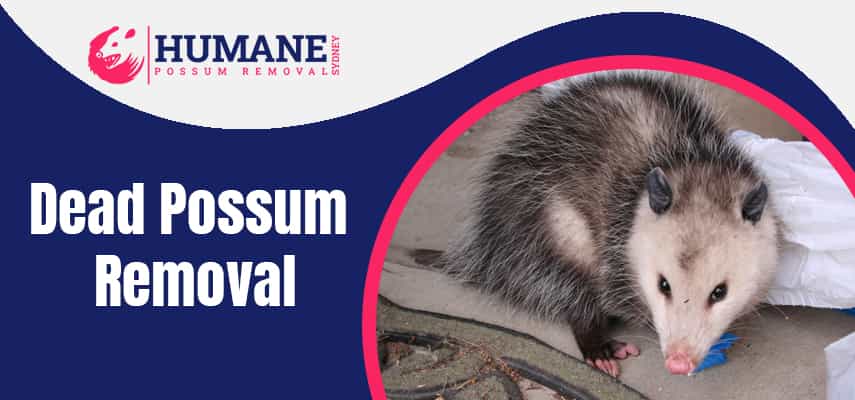 Our Useful and Best Techniques For Quick Removal Of The Possum Carcass
Our Professional Possum Catchers follow proper guidelines while removing the possum carcass. We know how to remove a possum carcass professionally without affecting the environment. We will start by identifying the problem and then we will provide proper removal of dead possums.
First, we identify if it is a possum or not by looking at its tails. Possums have long tails while rats have short ones. If it is not a possum, we remove it as any other animal carcass and dispose of it accordingly. If we are sure that it is a possum, then we prefer to follow these steps:
1) We place the possum carcass in an airtight plastic bag and pack it safely before disposing of it.
2) We disinfect the disposal bag from the outside. So, we can protect the environment and will not let you deal with the diseases caused by a dead possum.
3) We label the bag and make sure that everything is cleaned in your home after picking up the dead possum's body.
4) Then, we take the bag away with us for disposing of it at the right place. We follow all safety rules and guidelines so that we can provide the best services ever.
So, call us now for Dead Possum Removal.
The Dead Possum Removal Price That We Offer To Customers
The dead possum removal price is dependent on many factors. The most important factors are the size of the animal, how it died, and where it is located. If you have a question about our pricing for dead possum removal services in your home or office, please feel free to contact us. Still, we prefer to give an estimate and we charge between $150 – $300.
Why Choose Humane Possum Removal Sydney For the Professional Dead Possum Removal?
If you are hiring our dead possum disposal crew, with the utmost dedication you will get all the required facilities related to services. You have the best choice Humane Possum Removal Sydney for the following reasons:
Customer Satisfaction: We give our first priority to our customers by considering their well-being, security, and happiness. It means, we try to give full satisfaction with our possum removal work.
Emergency services: Throughout the whole year, our company prefers to give emergency services on your single call.
Professionalism: We remove dead possums by constantly practising good hygiene since we are aware of the science underlying cleaning. We work professionally to make sure that everything is safe for the customers.
Experience: We respond promptly to take action when you book us for Dead Possum Removal Sydney service. Our qualifications, experience, and expertise in our industries go beyond just being quick.
Free quotes: Our qualified specialists that hold active licenses give free quotes and advice for maintaining the customers' support.
For Removing Dead Possums, Make A Quick Call To Us
Humane Possum Removal Sydney can quickly remove your eyesore. We complete the entire process within a few minutes by using the latest techniques. Our always-operational toll-free number can be used to contact us and the most beneficial thing is that we are available 24/7. Our professionals can offer prompt, expert Dead Possum Removal services at reasonable prices since we know how difficult it is to deal with dead possum issues. We are also available in these areas too:
FAQs
Q. Do I need to be careful while removing dead possums?
Yes, since possums still transmit the disease after they pass away, you should definitely exercise caution while approaching them. Actually, these ailments—of which the majority are communicable—affect both people and their pets.
Q. What are the most frequent causes of possum deaths?
The most frequent causes of possum death are vehicle accidents, poisoning from eating toxic plants, predators such as feral cats and dogs and diseases such as toxoplasmosis, distemper, and leptospirosis.
Q. Do you offer services for dead possum removal from commercial places?
Yes, we offer Dead Possum Removal and possum proofing services in all places of Sydney including all commercial and residential areas.