Manly's Most Reliable Possum Removal Specialists!
We at Humane Possum Removal Manly are the area experts on possum issues. Don't worry; we've got you covered if those annoying possums have entered into your space and are disturbing you and keeping you awake. Our team of dedicated professionals specialises in safe and humane possum removal Manly services.
With years of expertise helping the Manly community, we are aware of the special difficulties that possum infestations provide. Our procedure is simple yet effective: first, we conduct a careful examination to identify their access sites, and then we use secure and sustainable methods to get rid of them without causing any damage. Additionally, we take preventative measures to seal entryways to stop further incursions.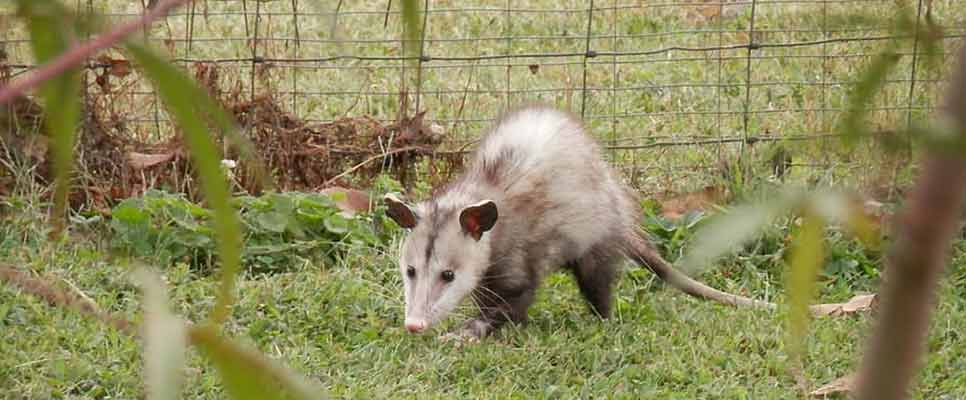 Contact us immediately and let us manage your possum problem effectively, cost-effectively, and humanely so you can say goodbye to sleepless nights and damaged property. With Humane Possum Removal, enjoy a possum-free home!
Hidden Risks of Possums: Protect Your Property and Health
Despite their seeming innocence, possums may seriously harm your health and property. Here are some reasons why they can be dangerous:
Property Damage: Electrical lines, insulation, and wooden structures are among the things possums are popular for chewing on. This can lead to costly repairs and possible risks of fire.
Faeces and Urine: Possum excrement and urine can include pathogenic microbes and insects. They can contaminate your house and threaten the health of your family if they are not controlled.
Noise Disturbances: Possums are nocturnal by nature; and can keep you awake at night with their loud running and scratching noises in your ceiling or walls.
Garden Destruction: Possums are voracious plant eaters. They can ruin your garden, destroying your carefully developed plants and vegetables.
Disease Transmission: Possums can carry diseases like ticks. These diseases can be transmitted to humans and pets through contact or infected areas.
Allergens: Possum dander and fur can cause allergies in some people, which can cause pain and respiratory problems.
Never underestimate the threats that possums may pose. To safeguard your health and property, it's critical to act quickly if you suspect a possum infestation. Our Possum Removal Manly team specialises in safe, humane, and efficient possum removal. We'll locate access points, humanely remove any possums, and secure your home to prevent further invasions. Count on us to restore your peace while protecting your health and protecting your home from these hidden dangers. Stop worrying about possums and be in touch with us right away!
Possum Protection Laws in Manly and Our Ethical Approach
Possums, the familiar Australian marsupials, have legal protection in Manly. Even though they have a unique place in our wildlife, they can end up being unwelcome visitors. It's important to remember that killing or catching possums is illegal and can result in severe penalties. However, knowing how to treat these species with respect can help you avoid legal trouble. Possums are primarily nocturnal, making them difficult to spot, and their population could drop, causing habitat issues. Therefore, maintaining their safety is crucial. Even though they are wild animals, possums can live peacefully with people.
We at Humane Possum Removal Manly are quite proud of our dedication to moral and legal behaviour. When handling possums, our professionals follow all Australian and Manly wildlife protection laws. To ensure the well-being of the possums and to address any problems they may have created, we use humane relocation techniques to return them to their natural environment. The preservation of these native animals is extremely important to our team, and we work hard to offer a comprehensive service that not only conforms with the law but also preserves the delicate balance of nature. You can count on our Possum Removal Manly service to respond to your possum issues with empathy, knowledge, and thorough compliance with every relevant law.
Protect Your Property With Manly's Top Possum Removal Services
We offer the best Possum Removal Manly services, so look no further. We've got you covered for a variety of needs:
Building Pre-purchase Possum Inspection and Removal: With our thorough pre-purchase inspection and removal service, you can make sure a property is possum-free before investing an enormous sum of money in it. We'll carefully inspect every nook and cranny so you can feel confident and at ease about your purchase.
Residential Possum Inspection and Removal: Our residential inspection and removal service can safeguard your house and family from possum annoyances. Our specialists will quickly locate and get rid of possums, ensuring a secure and peaceful living environment.
Backyard Possum Inspection and Removal: Enjoy your outside area free of bothersome possums. Your outside space will be soon possum-free due to our backyard inspection and removal service, allowing you to entertain and relax with comfort.
Under Deck Possum Inspection and Removal: Possums taking shelter under your deck? With the help of our specialised service, you can securely evict them and ensure they find a new home while restoring your outside space for your enjoyment.
Hotel Possum Inspection and Removal: By choosing our possum inspection and removal service, you can ensure that your hotel's visitors have a good time. We'll instantly get rid of any possums so that your guests can stay in peace and comfort.
Dead Possum Removal and Inspection: Use our dead possum removal and inspection service to properly dispose of dead animals and guard off further attacks. To ensure a possum-free environment, we'll also look for any access spots.
Garden Possum Inspection and Removal: Our specialised service will safeguard your beautiful garden from possum infestations. Our specialists will get rid of possums and put preventative measures in place so that your plants can grow freely.
Commercial Possum Removal and Inspection: Our commercial possum removal and inspection service will guarantee that your staff and clients will work in a pest-free environment. We'll efficiently remove possums and enhance your premises against future infestations.
Our Effective Possum Removal Process
Property Inspection:
Before anything else, our crew thoroughly examines your property to look for probable possum infestation areas. Our experienced possum removal Manly specialists are experts in identifying entryways and hiding places while using modern equipment.
Removal of Living and Dead Possums:
We design a special removal strategy based on the results of our inspection. Before starting, we'll go over the process, the timetable, and the expected results. Then we start the careful removal procedure using innovative cages to collect live possums. If a dead possum is found, we'll look around, including on your roof, so that we can remove it right away.
Post-Inspection and Preventive Measures:
After possum removal, our professional team conducts a last-minute property inspection to make sure no hiding places are overlooked. To stop possums from coming back, we also put up barriers. Before leaving, our experts give helpful advice on how to avoid further infestations, like using netting on fruit trees and food plants.
Why Choose Us for Possum Removal Service in Manly?
Affordable Prices: We provide possum removal services at reasonable costs without sacrificing the quality of our work.
Possum Removal With Safety: We place a high priority on safe possum removal techniques to guarantee that these animals are moved securely while respecting nature and your property.
Expertise: Our licensed professionals are the best at getting rid of possums, and they are equipped with modern tools for thorough inspections and removal tasks.
Customised Plans: To ensure a focused and effective strategy, we customise our removal plans to your particular situation.
Removal of Living and Dead Possums: We take quick and considerate care of live and dead possums.
Thorough Inspections: Our rigorous inspections ensure a possum-free environment by checking every possible hiding place.
Prevention: To stop further infestations, we set up precautions and provide insightful advice.
Emergency Same Day Service: Need immediate help? For essential cases, we provide emergency same-day possum removal.
All Areas We Serve Near You In Sydney
Don't Let Possums Disrupt Your Peace: Call Experts Today
For experienced, humane, and inexpensive possum removal Manly service, go with the Humane Possum Removal team. For a possum-free house or workplace, call us right away. Your satisfaction and comfort are our top priorities.
Location: Manly, NSW 2095, Australia